Bicycle Mayor & Leaders Program 098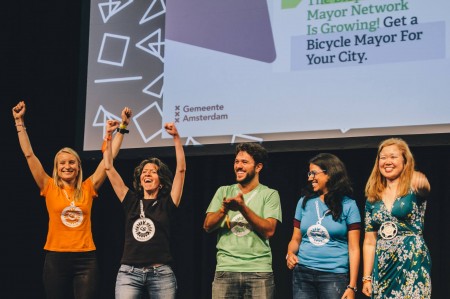 The Bicycle Mayor & Leaders Program is a global initiative to accelerate the progress of cycling in cities and help get another one billion people onto bikes.
Bicycle Mayors are a catalyst to bring together the public and private realms to uncover the massive economic, health, and environmental benefits of increased cycling capacity. They are uncovering new ideas, working with others to deliver action and promoting innovations that support better cycling for all.
BYCS Ė which initiated and coordinates the network Ė is now working with local partners to set up the >100 Bicycle Mayors in cities around the world.